Danyell Landreth

Agent

in Saint Pete Beach, FL
Associate Information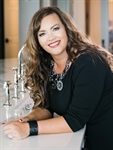 Professional Designations
CLHMS, PSA, REALTOR, RSPS
Expertise Types
Beach Properties, Condominiums, Property Management, Relocation, Residential, Residential Investment, Second Homes, Single Family Homes, Townhomes, Vacation Rentals
After initially starting my career with NextHome Beach Time Realty in the property management division nearly 10 years ago, I realized my true calling and talent was working with Buyers, Investors, and Sellers. A Licensed Real Estate Sales Associate since 2014, I had already been instrumental in assisting other NextHome Realtors® locate and show properties to potential buyers. I knew I had found my niche when I successfully completed my first sale with an investor, while the Lead Agent was out of the country. A Star Was Born!
I am a dedicated real estate professional working with Buyers, Investors, and Sellers throughout the country. Some of my additional accolades include Team Leader/Mentor of the Annie Fleeting Sales Team, Property Management Consultant, Member of the Institute for Luxury Home Marketing, and a designee of that organizations Million Dollar Guild, RSPS (Resort & Second Home Property Specialist), PSA (Pricing Strategy Advisor), and CLHMS™ (Certified Luxury Home Marketing Specialist), all of which give me additional tools and training to market luxury and investment real estate.
My years spent working in the vacation rental and property management division make me the ideal Real Estate Professional for Buyers, Sellers, or Investors wanting to buy or sell vacation rentals and second homes. My familiarity with the area, from Tierra Verde to Indian Rocks Beach, allows me to evaluate the potential of prospective properties quickly, efficiently, and accurately.
My husband and I moved to Florida from Indiana where, as is typical of most mid-westerners, hard work is the backbone of my character. Working as The Senior Property Manager with NextHome Beach Time Realty, simultaneously I was attending Indiana's Ball State University full-time via their long-distance learning program to obtain my bachelor's degree in Residential Property Management.
My work ethic, values, and customer service skills, honed to a fine edge in Indiana while working alongside my family in our Restaurant and Music venue, as well as participating in the management, acquisition, and sales of my family's property management enterprises, were perfectly suited for leading the Annie Fleeting Sales Team and managing a portfolio of vacation rental properties. I am both great on the phone and in email; but I am even better in person! When working in real estate, the hours are long and there is no such thing as holidays and weekends. They are all workdays. NextHome Beach Time Clients, Owners, and Guests are always relieved when my quietly confident voice answered the phone. Whatever it is that they needed, they knew that help was on the way! I now give this same due care and attention to my Sellers, Buyers, Investors, and Team Members.
During rare moments of down time, I enjoy reading from the dock of my St. Pete Beach home, cooking, and spending quality time with my family. I am passionate about education, ocean conservation, personal empowerment and growth.